Corporate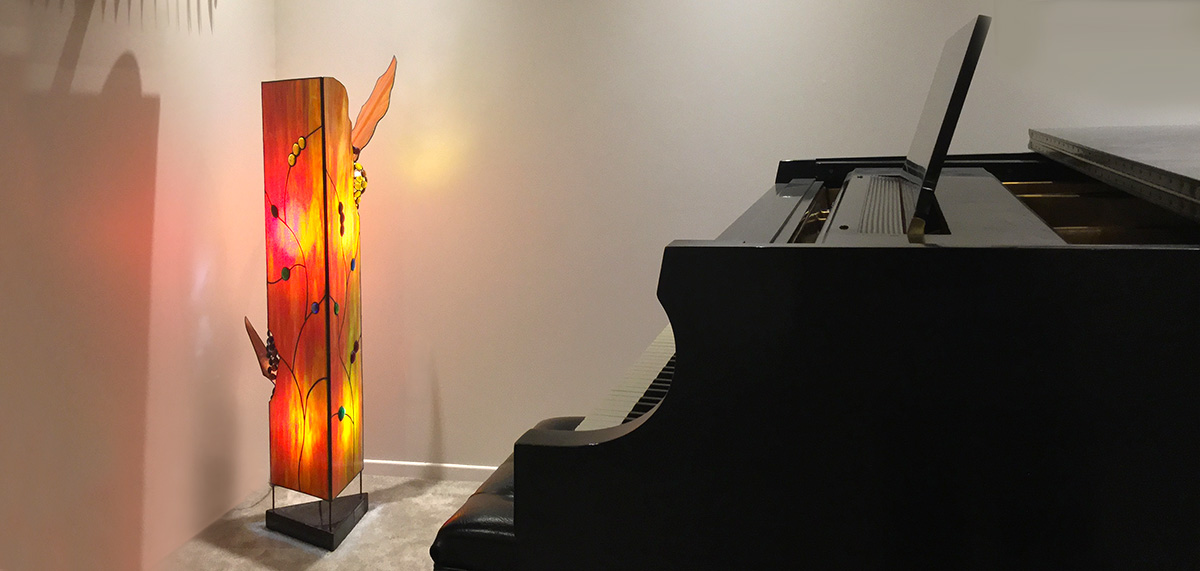 PRESTIGE AND DISTINCTION
Collector's pieces
Major works
Custom Creations
A VARIETY OF INNOVATIVE STYLES AND IDEAS TO ENRICH YOUR DECOR …
Illuminated works revive all environments
enhance the prestance of the presidential office
create a luxurious and intoxicating atmosphere:
• entrance hall
• lounge, reception hall, meeting spaces
Homestaging: a captivating work can make all the difference!
Interior decoration: the illuminated glass structures offer a modern and truly unique character.
Custom works
Works can be designed from you.
They are inspired by who you are, your values and your interests.
I also incorporate your specific needs.
The illuminated works are created according to the environment where they will sit, to form a unity with the space, while creating a rich atmosphere.
We can work together, exchange insights,  to help you bring a project to life!
Suzanne Hindson
Staines Glass Artist
suzanne.hindson@gmail.com
514-602-9354