Corporate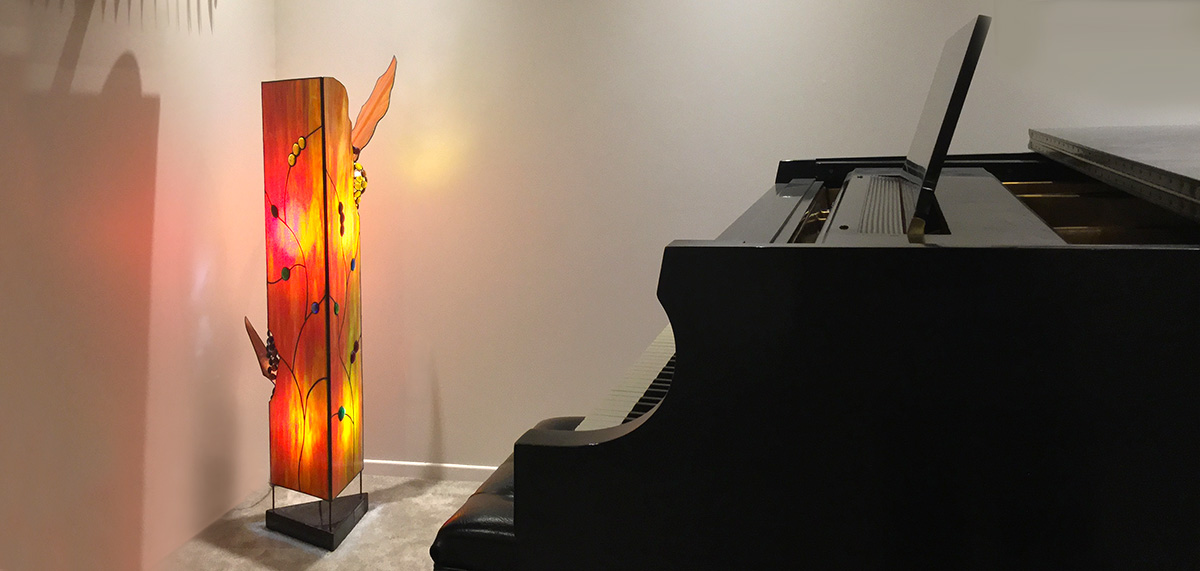 PRESTIGE AND DISTINCTION
Collector's pieces
Major works
Custom Creations
A VARIETY OF INNOVATIVE STYLES AND IDEAS TO ENRICH YOUR DECOR …
Illuminated works revive all environments
enhance the prestance of the presidential office
create a luxurious and intoxicating atmosphere:
• entrance hall
• lounge, reception hall, meeting spaces
Homestaging: a captivating work can make all the difference!
Interior decoration: the illuminated glass structures offer a modern and truly unique character.
Custom designs
Glasswork designed specifically for you.
Art inspired by who you are, your values and your interests.
Art that creates an impression, according to your specific needs.
The illuminated works are created according to the environment where they will sit, to form a unity with the space, while creating a rich atmosphere.
We can work together, exchange insights, and bring your project to life!
Suzanne Hindson
Staines Glass Artist
suzanne.hindson@gmail.com
514-602-9354